Being knowledgeable and passionate about coffee, lawyer Nguyen Quoc Minh left Ho Chi Minh City to Da Lat to build a weasel coffee farm at the cost of over VND42 billion (over $2 million).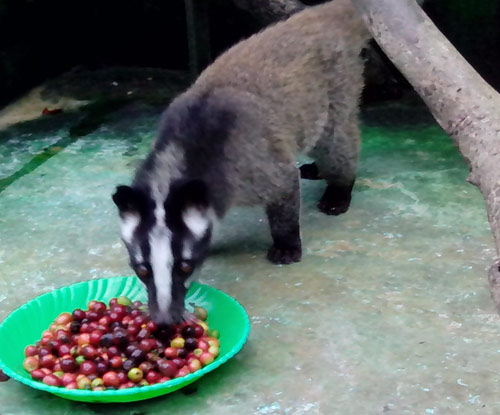 These beans are carefully selected in the farm to feed weasels.
As a "coffee addict," going to any place, Minh tasted a hot cup of coffee. The typical, charming flavor of weasel coffee impressed him the most and he decided to set up a weasel coffee farm.
Seven years ago, Minh went to Da Lat to buy a mocha coffee farm of 2.4 hectares in Trai Ham. This decision met with opposition from his family because agriculture seems to be inconsistent with a lawyer who was only familiar with lawsuits.
Overcoming all obstacles, he promoted research, learning and finding capital for this project because this market segment still has great potential.
"I want to provide customers with quality weasel coffee, which is strictly controlled from raw material selection to finished product processing and anyone can see how this special drink is produced," he said.
One of the most important things in processing weasel coffee is clean raw material. Therefore, the 2.4 hectare farm does not use chemical fertilizers.
Next, Minh bred different species of weasel to choose the most effective. He imported from Indonesia 14 weasels but half of them died because they could not adapt to the weather in Da Lat. After making research, he decided to buy weasels from Dak Lak. This species is well adapted to climate in Da Lat and the farm currently has 120 weasels.
Minh said, each mother weasel gives birth to 4-5 babies a year so at present, he can provide baby weasels to others.
Weasel is a folk name of civet, a very easy tamed species like cats. The farm breeds civets in cages to ensure cleanliness of product and restrict diseases for civets.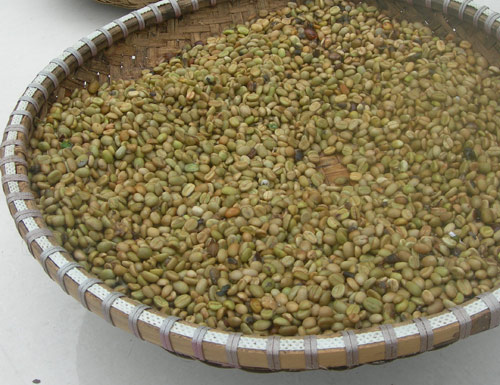 After the coffee beans are discharged by civets, workers gather them to wash, dry and brew.
In the coffee harvest season (from October to January of the following year), workers will choose big and ripe beans to feed weasels. Each weasel eats about 200 grams of coffee bean a day. After the fresh peel of the coffee beans is assimilated, the nuts are discharged with feces.
"The weasel coffee has special flavor because during the digestion process, the gastric in civet stomach is absorbed into the coffee bean, making fermentation of enzymes that changes the taste and flavor of coffee beans," Minh said.
When the coffee beans are discharged by civets, workers will gather to wash, dry and brew for six months to enhance the coffee flavor. Visitors to the farm can enjoy weasel coffee on the spot and observe from the stage of roasting to processing coffee beans, which do not use any spices.
Minh said that his farm can supply 200-250 kg of weasel coffee a year, just enough to serve visitors to the farm and some domestic orders.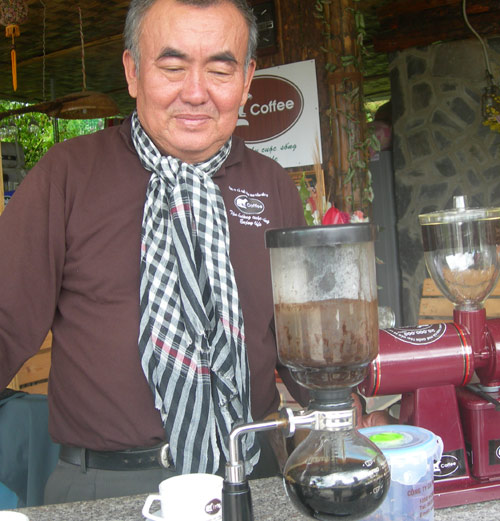 Lawyer Nguyen Quoc Minh introduces his product to visitors.
The lawyer added that to have good products, the coffee variety is very important. He only uses mocha coffee, which only fits to Da Lat's climate.
Minh plans to cooperate with other farms to produce weasel coffee in the same way.
Currently to ensure the healthy growth of coffee trees without the use of chemical fertilizers, Minh breeds a lot of geese and turkeys in the farm. These animals can help clean grass for the coffee garden and their feces is used to fertilize the trees. The animals are monitored and vaccinated periodically by the local veterinary agency.
The farm has a stall introducing weasel coffee to coffee connoisseurs. All tools used for coffee preparation are imported from Japan. Each time the coffee maker can process approximately 130-150 ml, enough for 3-4 people and a cup of coffee is VND200,000 ($10).
Minh said the price for one kilogram of weasel coffee is VND20 million. He expected to regain the investment capital in the next few years.
source : vietnamnet